Tuesday, December 28, 2010
0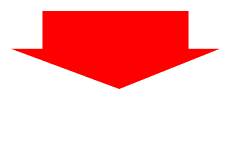 India had much to be proud of in 2010, unfortunately much to be ashamed of as well. There were scams galore and a near fiasco at the CWG. We look at five villains who shamed India - including a swami, who was more interested in carnal pleasures than god; and a corporate lobbyist the likes of whom India has not seen before.
A Raja, dethroned telecom king

A Raja has been in the news for a large part of the year but for the wrong reasons. The former telecommunications and IT minister is allegedly involved in the 2G spectrum scam, which has resulted in a loss of around Rs 1.76 lakh crore to the government, according to the Comptroller and Auditor General.

Raja has been held directly responsible for the sale of 2G spectrum licenses at 2001 rates in 2008. The grossly undervalued telecom bandwidth was allegedly offered to a chosen few with vested interests on a reportedly dubious first-come-first-served basis.

Opposition politicians and a large part of the public started demanding the DMK minister's resignation and some even said that he should be prosecuted. However, backed by party chief M Karunanidhi, Raja had stood firm and proclaimed his innocence.
Raja is alleged to have ignored the advice of TRAI, the law ministry and the finance ministry on the spectrum allocation. There was no proper auction and no bids were invited for the spectrum. The cut-off date for applications was also advanced by a week.
Swan Telecom, according to NDTV, got a licence for Rs 1,537 crore though it did not meet eligibility criteria and sold 45 per cent stake to Etisalat for Rs 4,200 crore. Unitech Wireless got a licence for Rs 1,661 crore and sold 60 per cent stake for Rs 6,200 crore.

Various agencies, including the CBI, CVC and the CAG started independent investigations into the alleged scam. In August 2010, the CAG submitted a report showing that A Raja had personally signed and approved the majority of the questionable allocations.
The uproar over the scam finally forced him to resign on November 14, 2010. The former minister is likely to face further criminal investigation and action.
[/size]
Suresh Kalmadi, CWG impresario up for national shame

Indian Olympic Association chief Suresh Kalmadi has gained notoriety as the chairperson of the Commonwealth Games Organising Committee. He has faced public criticism for soaring costs, shoddy planning, and graft allegations that tainted the CWG which was held in October.

The Central Bureau of Investigation had even said in November that it had collected concrete documentary evidence that establishes Kalmadi's role in the Queen's baton relay controversy, reports Hindustan Times.

The controversy, which was fuelled with pictures such as those of broken tiles in bathrooms, leaking faucets and dogs roaming the premises, and reports of snakes, took some of the shine off the scintillating opening ceremony to the Delhi Games and the superlative performance by the Indian contingent in both the CWG and the Asian Games that followed.

However, much like his then Cabinet colleague A Raja, in August 2010 Kalmadi refused to resign over allegations of corruption in the preparations for the Games. "I will quit only if the Prime Minister asks me to. Everything is on schedule and we will deliver the Games," he said.

The impact of the controversy is such that both President Pratibha Patil and Prime Minister Manmohan Singh seemed to want to keep Kalmadi at arms length from a function held to felicitate athletes who had won medals at the Asian Games.
This comes close on the heels of the CBI raiding the houses of Lalit Bhanot and VK
Verma, who are OC secretary-general and director-general.

Kalmadi was in Guangzhou during the Asiad, in his role as the chief of the Indian Olympic Association. This makes the rebuff all the more stark. The decision to keep him at arm's length comes amidst indications that he might be grilled by CBI.

Lalit Modi, IPL boss under BCCI heat

The rise and fall of Lalit Modi can easily draw parallel with some of the big names over the last few years including that of Texas billionaire Allen Stanford, who is now cooling his heels in an American jail. It has been nothing short of a disastrous year for the 'architect' of India's biggest cricketing dream.

The IPL has been in turmoil with bad news every single day. Question marks are being raised virtually every day on the quality of the 'asset'. Shareholding patterns are not just murky but highly ambiguous. The IPL business model is extremely vulnerable to a financial disaster.

The vulnerability was seen the day the Governing Council decided to oust two franchisees.
While it may be inconclusive yet to point finger at one individual for all the mess, Lalit Modi sure was the man who started it all; who made IPL the dirty speculative commodity, which is traded in millions in futures trading but never taken as spot delivery. The IPL was valued at astronomical sums with nothing on the ground to suggest merit for such valuations.

Even as the bubble was building up, Modi spent enough time buying the state-of-the-art yachts, travelling to every nook and corner of the Europe in his most luxurious style. But, eventually the law of the land caught up with the 'exiled' founder of IPL. The Enforcement Directorate wasted no time in issuing a series of alerts for Modi at various law enforcement agencies in Europe.

All this was happening even as the 'others' took control of IPL GC and BCCI. After months of hide and seek, Modi finally made an appearance during a television interview from London. His weak defence in that 'orchestered' interview made for very poor viewership. He failed to answer why he was unwilling to come to India? And that is where the suspicions of wrongdoings grow manifold.

If 2007 was a year Lalit Modi was in the news for all the right reasons, 2010 has been rank opposite of it. What it definitely has done is take away any credibility (if it existed) that BCCI and Indian cricket had at the world level.
Swami Nithyananda, Godman and accused sex offender

For self-styled godman and spiritual healer, the journey down shame road began on March 2 this year. A video surfaced In Tamil Nadu which claimed to show Nithyananda in cavorting with a woman. The video was subsequently aired by Sun News and quickly became a nation-wide phenomenon, and not in a good way, at least for the Swami.
The provocative and risqué video sparked off protests outside the Swami's ashram; the Nithyananda Dhyanapeetam's website called the video defamatory, terming it "a mix of conspiracy, graphics and rumour"; and on March 4, Nithyananda made an application to a civil court in Chennai, seeking an injunction blocking further broadcasting of the video.

At the end of March reports emerged that the guru was resigning as head of the organisation of Dhyanapeetam and from all positions at the various associated trusts. He went on to announce that he intended to live a "life of spiritual seclusion" for an indefinite period of time.

But that indefinite period of time lasted about a month: Swami Nithyananda was arrested on April 21, 2010 in Arki in Himachal Pradesh by Bangalore Police and the police of Himachal. Bangalore Police's CID conducted the investigation and a court in Sriperumbudur in Tamil Nadu issued a non-bailable arrest warrant when he failed to appear for the hearings of the sleaze tapes case.

He was soon arrested and later released but Nithyananda's sordid affairs did not end there. Soon, as a fallout of the CID investigation, it emerged that the damning videotape was just the tip of the iceberg. In her statement to the investigating team, a victim narrated how Nithyananda's ashram was a haven of sex and alcohol.

"He asked me to bring it [alcohol] to his room one day and drink it," said the victim. "Since I was not used to drinking such strong alcohol, my body reacted badly by vomiting and then I passed out. I have no idea what happened to me until Nithyananda woke me up after a few hours. I found myself lying naked in his bed.

"He then asked me to get dressed and leave. I must mention here that, according to the ashram rules created by Nithyananda himself, alcohol is strictly banned in the ashram premises," says the statement.
He reminded her about this rule and cautioned her to be extra careful in keeping the liquor very confidential, she said in her statement.

This victim also tells the CID about the time Nithyananda to her, and his team, to the Las Vegas Ashram (Editor's note: Yes, he has an ashram in Las Vegas) in May 2006. "He took me to a strip club; he shed his saffron clothing, and changed into a T-shirt and jeans. He explained that he was becoming too popular, and it was necessary for him to travel incognito."

After their return, he called her to his room and asked her to perform a strip tease for him. Later, he asked her to buy "sexy clothes, condoms, make-up and red lipstick," she says in her statement.

Nithyananda used condoms during sex with her. He instructed her, a couple of times, to buy condoms, keep them with her very carefully, and hand them over to him later. "After sex, he would carefully collect the used condom and keep it with him, saying it had to be disposed in a water body, and so he would do it himself while travelling," she detailed.
And in the latest in the case is that the guru was eyeing an island off the coast of Los Angeles even as the sex tapes were being aired on national television. Nithyananda says the island would be converted to another ashram (in addition to the 100-acre campus already existing in Los Angeles).

Is he being truthful? Or was the island just another front for his merry-making? Perhaps, we'll never know. But, rest assured, this is not the end of the Nithyananda saga. Be prepared for more of Nithyananda's secrets tumbling out in the coming year.[/size]
Nira Radia: The queen of connections

She is the founder-director of corporate consulting firms Vaishnavi, Noesis, Vitcom and Neucon. But, that does not even begin to describe who she is.

Well, in the rarefied cauldron of giga corporate deals and high-stake political power games, she is the lord of the ring: A power-and-deal broker that India may not have seen before, or since. She, as a keen observer once wrote, has a hand in deciding the fate a few percentage points of India's GDP. And, that is no exaggeration.

With a few calls, she influences the composition of the Union Cabinet, makes sure that her corporate clients land that coveted deal, and acts as the midwife in bringing corporate feuds to an end. She is the reigning queen of connections. She is the biggest wheeler-dealer that India may have seen. Stretching the definition of 'lobbyist' and taking it a whole new realm.

Between May and June 2009, the Directorate of Revenue Intelligence (DRI) put her phone lines under surveillance. It revealed a bewildering array of public luminaries -- corporate honchos, political bigwigs and, regrettably, celebrated and trusted journalists -- debating and negotiating on how to divide the cake called India, with Radia at one end of the line.
One particular episode in the tapes, in the run-up to the UPA-government formation in its latest innings in May 2009, takes one's breath away.

Radia is heard lobbying for the return of DMK's A Raja as the Union telecom minister and scuttling the chances of Dayanidhi Maran with a bevy of prominent actors: Ratan Tata, Raja, Tamil Nadu CM Karunanidhi's daughter and MP, Kanimozhi, foster son-in-law of former Prime Minister Atal Behari Vajpayee, Ranjan Bhattacharya, senior journalist and columnist Vir Sanghvi, Barkha Dutt of NDTV and Shankar Aiyyar, then with the India Today group; apart from many other players involved in deciding who should get the telecom portfolio.

With Raja, she is heard not only discussing how to manipulate the internal power equations of the DMK, but she also promises to ensure the telecom portfolio for him by softening the belligerence of the corporate groups opposed to him.

The Radia tapes reveal many more of her conversations with other corporate bigwigs, politicians and journalists, the implications of which remain to be fathomed. More to the point, they also reveal the incredible reach, scale and power of Radia as the queen of her tribe -- the lobbyist who has honed her trade into a fine art, a science.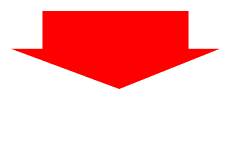 KNOW MORE ABOUT INDIAN COINS-
The Indian coins are mainly produced in 4 cities

1. Delhi
2. Mumbai
3. Hyderabad
4. Kolkata
The production in city puts an identification mark under the year of
issue.
Coins produced in:

1. Delhi - have a dot
2. Mumbai - have a diamond
3. Hyderabad - have a star
4. Kolkata - Nothing beneath the year
Isn't it interesting?

Most of us don't know this........Now put your hand inside your pocket/
wallet/ purse and check out
and become, penny-wise, nay coin-wise too!!!!
C
o
p
y
r
i
g
h
t
©
2
0
1
0
bhushan
™