Tuesday, December 28, 2010
0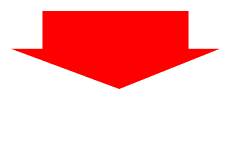 Julian Assange, founder of the controversial Internet project WikiLeaks, just a few days has become a global superstar whose popularity is comparable to the largest-known politicians, actors or musicians. A hacker in the past and fighter for freedom of information in the present, Assange perfect for the title "Person of the Year", which wants to award him the magazine Time.




Julian Assange was quite a good hacker (nickname – Mendax), helped write a book about the computer underground, and in the early 90's prosecuted by Australian authorities for entry into computer networks.




One of the email adresses Assange – me@iq.org. Archive of the fact that he wrote before his world fame, is at the same address as the mail.




Site Wikileaks, whose name translates as "information leakage + wiki, currently has no relation to the wiki, but entirely devoted to leak. They come to the site using the form, where information could drain anyone. Assange back in 2006 for Wikileaks presented at the World Social Forum in Brazil (leftist anti-Davos). He said that at that time the site contained 1 million secret documents from around the world, and encouraged volunteer editors to help them streamline the principle of Wikipedia.




One of the founder of Wikipedia, Larry Sanger, said Assange enemy of the American people.




Several influential politicians urged Republicans to exterminate Julian Assange as terrorists without trial. Sarah Palin called him "an enemy agent who has blood on his hands of innocent victims."

Julian Assange is on the international wanted list through Interpol to report on Sweden on charges of rape. After consensual sex, the victim in a few days after the incident, wrote a complaint to Assange that he at some time refused to use perezervativ. According to Swedish law it is considered sexual assault. On these charges Assange arrested British Scotland Yard. In the photo: Julian Assange inside a car surrounded by police in London.




Last week, stocks fell several large companies on Wall Street. For example, Bank of America fell 10% after Assange declared him the next target.




Assange is the initiator of "paradise for freedom of speech" – a special system of laws to be adopted in Iceland. It will allow the media to register offices in this country, to become under the protection of its laws and not fear of litigation for its publication in other countries





In autumn 2010, Wikileaks published the most detailed description of the war stories ("The Iraqi dossier") – more than 400,000 pages of records from the place of fighting. Among other things, in them we are talking about more than 15 000 cases of civilian deaths, not previously known.





Thanks to Wikileaks, we received evidence from third parties, how important it is for Russia Ukrainian history, and how much effort is made to reduce the extent of famine.